Management
Tower Realty manages your property from finding tenants to collecting rent and paying utilities. We handle all the contracts, repairs and upkeep. You won't have to worry about your property when you buy from Tower.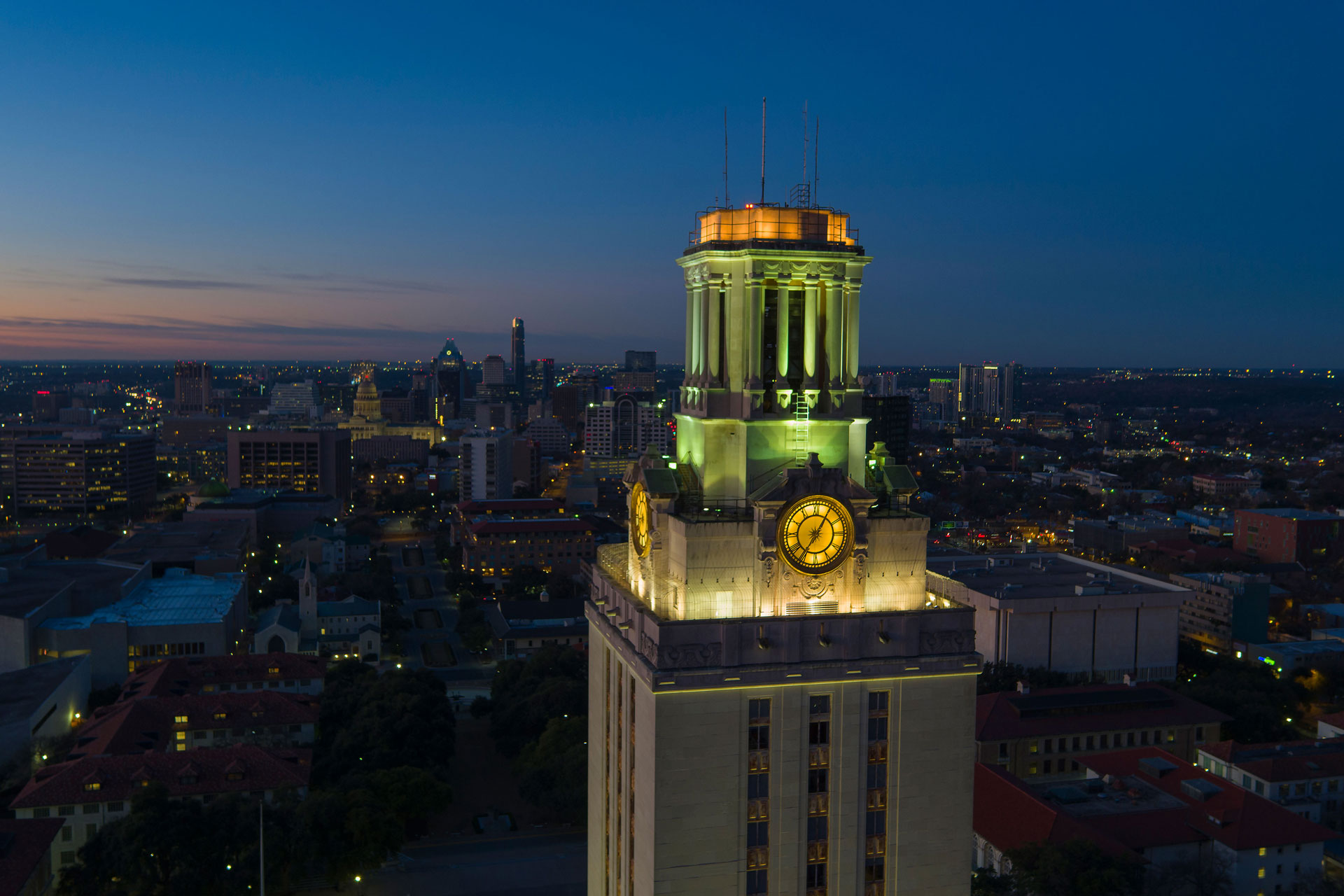 Rent
Timely rent collection is the highest priority at Tower Realty. Fortunately, automation has made transferring funds from tenant to owner MUCH more efficient. Rent is due the first of each month. A 3 day grace period is allowed though eviction procedures can begin as early as the fourth day of the month depending on the resident's payment history. Owners statements are generally published by the 7th of each month and balances are electronically transferred to your account shortly thereafter.
MAINTENANCE REQUESTS
All maintenance requests are directed to our office. We will discuss the issue with the tenant to determine the severity of the problem. Then we work with either the home owner's association staff or our own select group of professionals to determine the best course of action. At all times we keep in mind the most cost-effective result for the property owner
HOMEOWNER'S ASSOCIATION
When applicable, residents will be provided with the condominium or neighborhood association rules for their property. We maintain working relationships with Homeowners' Associations to facilitate repairs and maintenance.We provide updates on any policy changes, communications or leasing adjustments.
MANAGEMENT FEE
The management fee is negotiated between you and Tower Realty. Our most common rate is 6% of the monthly rent. We do not collect management fees when your property is vacant.
AUDIT AND PAY BILLS
All invoices for services are audited by our staff upon receipt. We check for accuracy of work completed and make sure the correct billing rate was charged. Once verified as correct, the bill is approved and paid from rents collected. Invoices are paid at the amount billed. We do not "up charge" an additional percentage or fee on these items.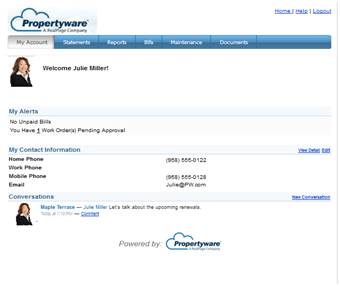 OWNER STATEMENT
Owner statements are prepared on the seventh of the month for the previous month's activity. We have a unique online system that will allow you 24/7 access to your account. In this portal account, you will see all of your statements, bills, monthly draws, and documents. It also allows you to change contact and deposit information as well as converse with the staff all within one easy click! At the end of the year, your profit and loss statement as well as a 1099-Misc. will be prepared for tax purposes. Below you will see an example of the portal account.
Marketing
One of the most important jobs we do as your Property Managers is to market your property. We use signs, the MLS (including ABOR and Central Texas MLS), placement on our website, flyers, newspaper ads, Internet ads, website creation and many more methods to ensure that your property stays rented.
LEASING FEE
25% of one month's rent for a renewal of a current tenant,
60% of one month's rent for a three (3) to eight (8) month lease,
75% of one month's rent for a nine (9) to twelve (12+) month lease.
Most often, residents are attained through the use of "locators". In addition to our in-house leasing agents, Tower Realty cooperates with other leasing companies to most efficiently lease your property.
NEGOTIATION WITH RESIDENTS
Lease questions and disputes are negotiated with residents and, when expedient, compromised or settled. Occasionally, concessions to residents may be deemed necessary for the best interest of the owner and the property. When major changes or concessions are at issue, we will consult with the owner before proceeding.
OWNER CONSULTATION
For major repairs of over $250.00, the owner is consulted for approval. Minor repairs and emergencies that could result in damage or liability are addressed according to the best judgment of the broker and property manager. If desired, we are happy to provide the owner with an assessment of the relative market competitiveness of their property, and advice on how a property might be made more profitable.
RESIDENT QUALIFICATIONS
We take several steps to ensure that a qualified resident(s) occupies your property; these include the use of the following:
TAA/TAR Applications
TAA/TAR Contracts
Credit reports
Rental Background check
Criminal background check (when necessary)
Parental guarantee (when necessary)
Office Location
600 W 28th St #103
Austin, TX 78705
Open Hours
M-F: 8am – 6pm, S-S, by appointment
Email
chesney@towerrealtyaustin.com