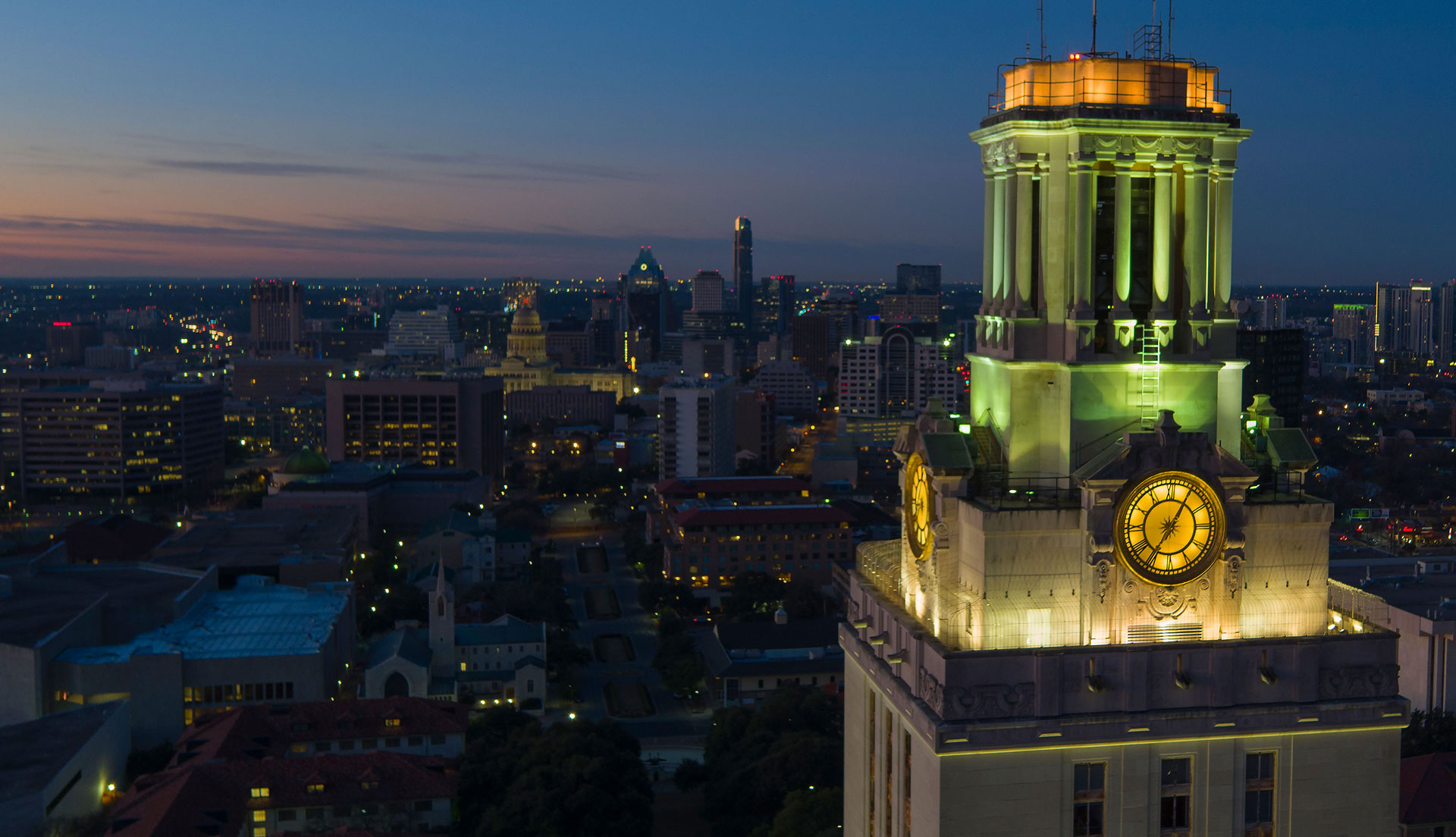 "West Campus" refers to a neighborhood in central Austin that is bordered roughly by 29th street on the north, 19th street to the south, Guadalupe (The Drag) to the East and Lamar Blvd on the Western side.
Due to its proximity to the University of Texas – West Campus, like North Campus residents, are primarily college students.
West campus has one of the highest population densities in all on Austin. In 2009 it was reported to house 17,000 people and is expected to surpass 20,000 by 2018.
The rise in population was by design when the city passed the University Neighborhood Overlay (UNO) in 2004. UNO creates an area that is denser in population, and releases the cities old height requirement on new buildings. West Campus is also home to UT's fraternity and sorority houses.
West Campus area's architecture is diverse, with 80-year-old buildings often found next door to modern condos and apartments. Craftsman homes, bungalows, historic mansions, duplexes, and apartments can all be found in this area despite its small geographic size.
Residences will generally be within a 15-minute walk to most of campus. West campus is closer to the undergraduate department as well as the business and communication schools at UT.
The eastern boundary of West Campus is a major commercial area known as "The Drag" or Guadalupe Street, where clothing stores, restaurants, bookstores (including the University COOP), and venues are across the street from the University. These businesses typically service college student's needs.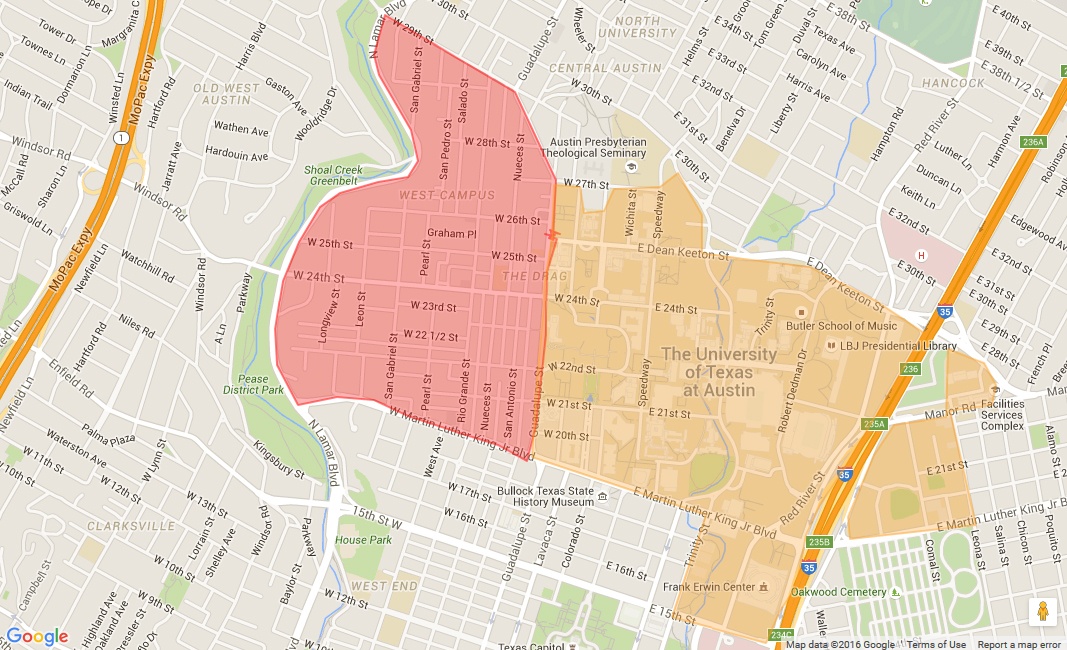 Office Location
600 W 28th St #103
Austin, TX 78705
Open Hours
M-F: 8am – 6pm, S-S, by appointment
Email
chesney@towerrealtyaustin.com